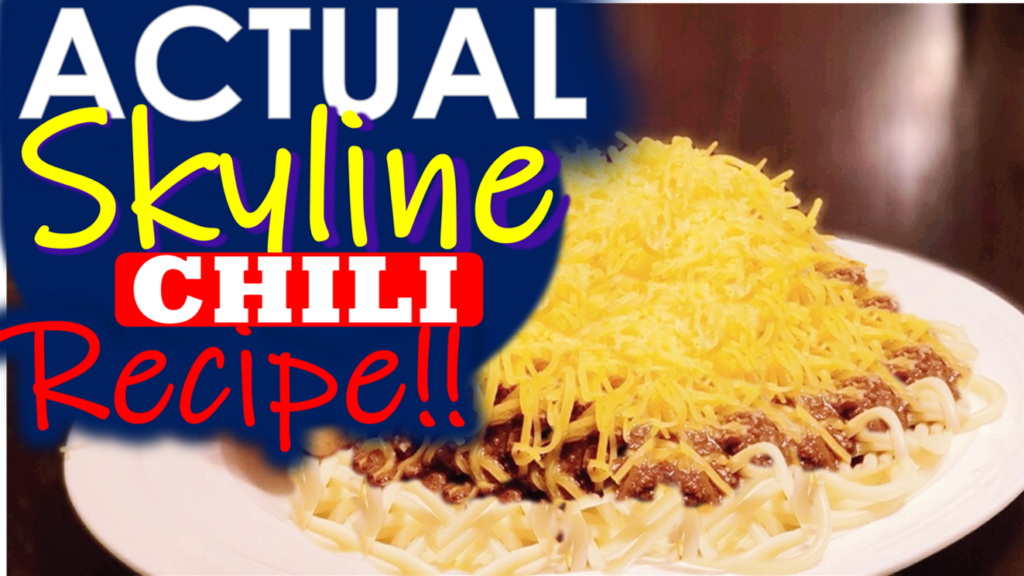 If you've spent any time in the Cincinnati, Ohio area, you've seen the skyline chili restaurants. If you're a local, it's a hometown favorite. This chili is NOT anything like a Texas style chili. It's a little bit sweet with a little bit of spice and a flavor all its own.
The chili is traditionally served on hotdogs with optional mustard and onion or over spaghetti noodles with optional onion and beans. Either of these is piled high with fresh cheddar cheese! This is our version and we think it's a great recreation of the original super secret recipe!
Ingredients
2 lbs ground beef (Or Ground turkey + 1 Tbls olive oil for healthier option )
2 cups chopped onions
4 cups beef stock 1 (15oz) can tomato sauce
2 -3 tablespoons chili powder
2 tablespoons apple cider vinegar
2 teaspoons Worcestershire sauce
2 3/4 tablespoons cocoa
2 teaspoons instant minced garlic
1 teaspoon ground cinnamon
1 teaspoon ground cumin
1/2 teaspoon salt
1/2 teaspoon cayenne pepper
1/4 teaspoon ground allspice
1/4 teaspoon ground cloves
2 bay leaves
finely shredded cheddar cheese (Topping)
chopped onion (optional topping)
kidney bean (optional topping)
Instructions
Start by sauteing the onion and beef together, breaking it up as you cook then drain off any excess fat (you won't need to drain if you use turkey).
Add in the tomato sauce and beef broth and bring up to a boil then turn it down to medium to simmer for 10 minutes
Add all of the remaining ingredients then simmer for 1 HOUR to really develop all of the flavors
Ladle the chili over spaghetti noodles and pile high with shredded cheddar cheese!