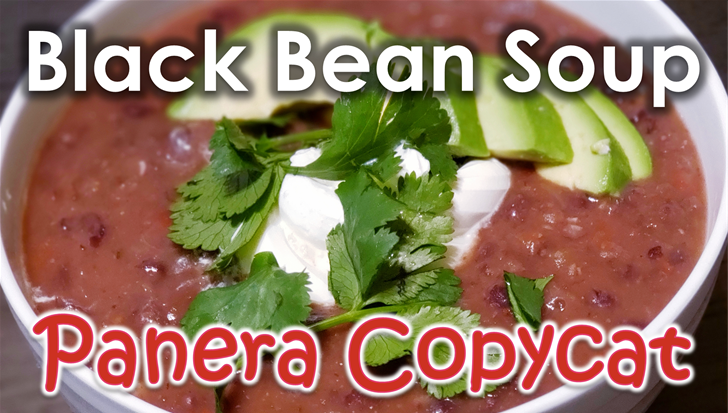 The recipe for this amazing black bean soup is super simple and takes only a few minutes of active cooking time before we let the crock-pot do its magic!
Ingredients
1 onion, finely chopped
3 garlic cloves, minced
3 celery ribs, finely chopped
1 tomato diced
1⁄2 large red bell pepper, finely chopped
1 cup Vegetable stock (Chicken stock can be used instead)
2 (15 ounce) cans black beans, undrained
Salt/Pepper to taste
1⁄2 tsp each of cumin, garlic powder, and onion powder
2Tbls lemon juice
Directions
Simply add all of the listed ingredients except for the lemon juice to the crock-pot, cover, and put it on high for 3 hours. If you are not using a crock-pot, bring to a boil in a large soup pot then reduce to low heat and simmer, stirring occasionally until veggies are fully cooked.
After 3 hours, add the lemon juice and taste for seasoning. Add salt and pepper to taste if needed. You can serve this soup as a chunky broth or use an immersion blender to create the creamy soup like we did. Either way is amazing! Serve as is or add toppings like red onion, cilantro, avocado and sour cream.